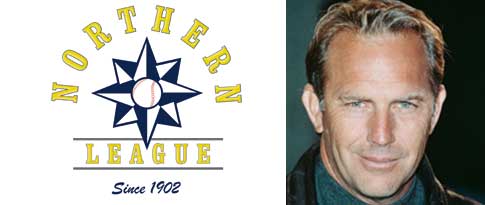 The City of Zion, IL will bring Northern League baseball to a new stadium in Lake County, IL in the summer of 2010.
Academy Award winner Kevin Costner, whose lovable roles in the movies Field of Dreams and Bull Durham have forever linked him with baseball, is part of a baseball team ownership group that has been working with the City and one of the largest real estate developers in the world to bring a Northern League team to a new stadium.
"I've seen many opportunities over the years to be involved in baseball projects, but this one is really special." says Costner. "The location, the people involved, and the chance to offer families in Zion and the surrounding communities a quaint and affordable setting for minor league baseball means everything. Like that unforgettable movie line says, 'This field, this game, is a part of our past. It reminds us of all that once was good, and what could be again.' Play Ball!"
The Northern League currently has teams located in Schaumburg, IL, Joliet, IL, and Gary, IN, Kansas City, KS, Fargo, ND, and Winnipeg, Canada. An announcement regarding an 8th Northern League team for 2010 will be made at a future date.
"This is a great day for the Northern League and a great day for the Fargo-Moorhead RedHawks and our fans," said RedHawks President Bruce Thom. "We are excited with the upcoming expansion of the Northern League to eight teams in 2010 and are pleased to welcome Kevin Costner to the league look forward to having him in Fargo-Moorhead. We have been anticipating this announcement for some time and are pleased to see it come to fruition."
Details of the stadium location, design, and financing will be provided by the City and its project partners in the weeks to follow, along with the various employment opportunities for the 300+ permanent jobs that the stadium will generate.