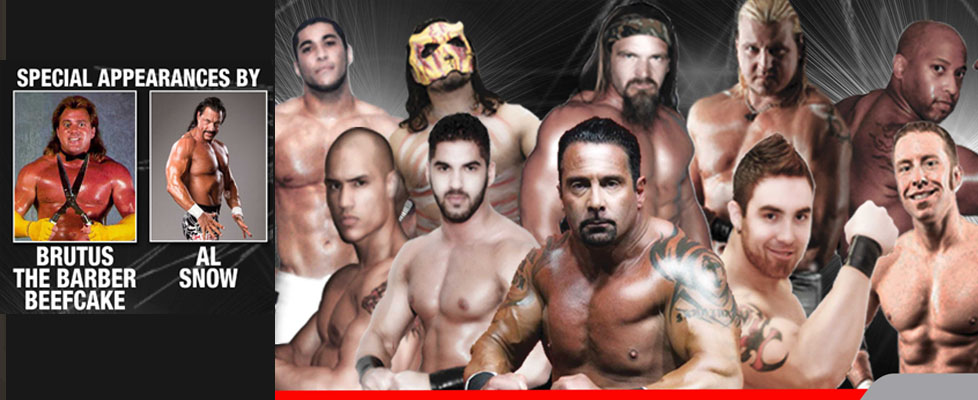 FARGO, ND – The American Wrestling Federation (AWF) will invade Newman Outdoor Field on Friday, July 24 for the second RedHawk Rumble featuring special appearances from wrestling legends Brutus "The Barber" Beefcake. Gates will open at 6:00 p.m. and the bell will ring for the first match at 7:00 p.m.
It's the second professional wrestling card held in the history of Newman Outdoor Field, and promises to be a night filled with 5 action packed matches. The event is an all-ages family show and will also be taped for television and shown at a later date on The CW Twin Cities as part of the AWF Sunday Shockwave series. Card subject to change.

Ticket Prices:
Ringside: $15 in advance, $20 day of show
Grandstand: $10 in advance, $15 day of show
Youth Grandstand (ages 3- 17): $5
Tickets for the event are on sale now at the RedHawks Box Office or click here to buy online
Fans can also purchase tickets by phone at 235-6161 or 800-303-6161.
For more information on the American Wrestling Federation, visit their website at www.proawf.com.
***Due to a change in TNA's taping schedule, Al Snow is no longer on the card.