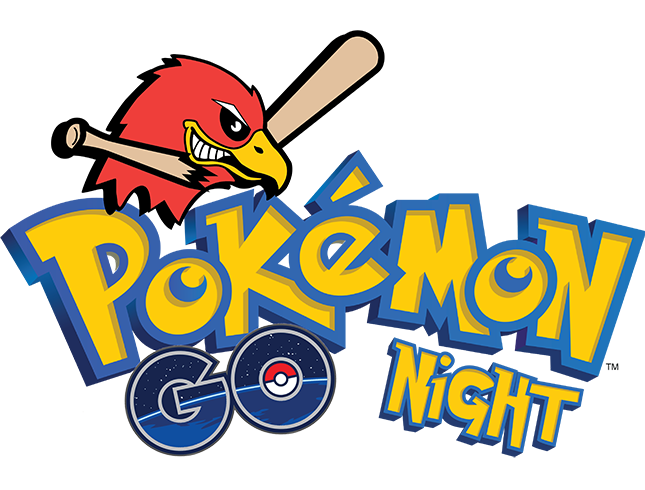 Fargo, ND (July 17, 2016) – The Fargo-Moorhead RedHawks, with Y94 and Froggy 99.9, will be hosting Pokémon Go night at Newman Outdoor Field on Monday, July 25th as they open a 3-game series against the Winnipeg Goldeyes.
Pokémon trainers will find three different Pokéstops at Newman Outdoor Field, and the RedHawks will create an influx of Pokémon to each of these locations by placing Lure Modules on each of the Pokéstops. The Lure Modules attract wild Pokémon to the area, and new Pokémon will be appearing throughout the game, as new lures will be dropped every 30 minutes from 6:00 p.m. to 10:00 p.m. During the game, if a fan takes a picture while catching a Pokémon within the stadium, posts the picture to social media, and tags the RedHawks, they will be entered into a raffle for various prizes from the RedHawks. The RedHawks staff will also be using Pokémon sound clips, graphics and playing Pokémon themed on-field games throughout the night.
TICKET DISCOUNT: Fans will be able to purchase discounted tickets online using the promo code: POKEMONGO. Those discounts will also be available at the door by showing the Pokémon Go app. TICKETS Monday's are also $1 hot dog night at the stadium.
The first pitch for July 25th is scheduled for 7:02 p.m., and the gates will open at 6:00 p.m. For more information regarding tickets or group events, please call the RedHawks ticket office at (701)-235-6161, or visit the official website at www.fmredhawks.com.