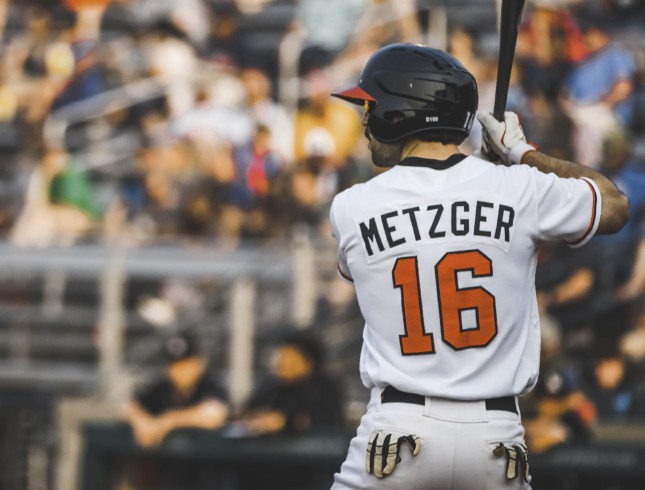 FARGO, N.D. — The Fargo-Moorhead RedHawks scored three runs in the bottom of the eighth inning to come from behind for a 7-6 win over the Milwaukee Milkmen in front of 3,569 fans Saturday night at Newman Outdoor Field.
The RedHawks found themselves in an early hole after Sebastian Kessay (6-0) gave up two runs in the first inning without allowing a hit. Fargo-Moorhead managed to cut the Milkmen's lead to one in the second inning after Yhoxian Medina drew a bases-loaded walk. The RedHawks nearly added four more runs by way of a Brennan Metzger grand slam, but left fielder Adam Walker made a leaping catch to rob Metzger of his sixth home run of the year and keep the Milwaukee lead intact.
The Milkmen extended their lead to three in the fourth inning thanks to a two-out rally from the heart of their lineup before the RedHawks responded with three runs in the bottom half of the inning to keep the deficit to a single run. The Milkmen scored one more time in the fifth to make the score 6-4 heading into the final four innings.
The RedHawks mounted a rally in the eighth inning with a pair of singles from Daniel Comstock and Yhoxian Medina and a triple from Brennan Metzger to tie the game. Tim Colwell drove Metzger in from third for the go-ahead run.
Geoff Broussard came in to close out the game and pick up the save with three quick outs in the ninth. The righty ranks second in the American Association with 14 saves on the season.
The RedHawks (32-16) will go for the series sweep against the Milkmen (19-28) tomorrow at 1:00 PM at Newman Outdoor Field before the Sioux City Explorers (23-24) come to Fargo to open up a three game series on Tuesday.