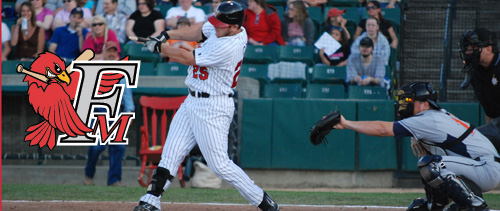 The Fargo-Moorhead RedHawks defeated the Joliet Jackhammers 6-2 on Friday night in front of 4,564 fans to open up the 2010 Northern League season. The RedHawks received a strong performance from starting pitcher Chad Rhoades, who pitched seven innings, giving up one run while scattering five hits and striking out three.
Jay Cox was 2-for-4 with a triple, homerun and three runs scored for the RedHawks. Fargo-Moorhead catcher Alan Rick also continued his hot hitting from the exhibition season, going 3-for-4 and belting a homerun in the seventh inning
.
Joliet
's Jon Nelson came around to score on Kevin Rios' RBI single in the fourth inning and Freddie Thon drove in Jorge Rodriguez in the eighth. The RedHawks tacked on two insurance runs in the bottom of the eighth inning on a pair of RBI singles from Carlo Cota and Rick.
After hitting the leadoff batter in the ninth, T.J. Stanton retired three Jackhammer hitters in a row, including two strikeouts, to help notch the win for Fargo-Moorhead
.
These two teams will meet again tomorrow night at Newman Outdoor Field beginning at 6:00pm. Devin Anderson will get the start for Joliet while Darren Byrd will take the hill for Fargo-Moorhead.