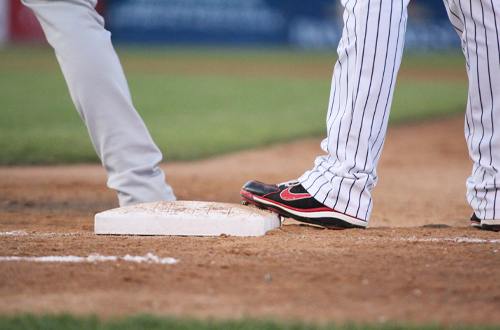 The 2013 schedule for the Fargo-Moorhead RedHawks features ten different opponents coming to Newman Outdoor Field during the 50-game home schedule, six fireworks nights and a ten-day trip to the East Coast for inter-league play.

For the second straight year, the RedHawks will travel to Texas to open the season. Fargo-Moorhead will play a four-game series against the Laredo Lemurs starting on May 16 before moving on to face the El Paso Diablos in a three-game series.

The 2013 Home Opener will be Friday, May 24 at 7:02 p.m. against Laredo. Post-game fireworks will cap off the first of 50 home games. The seven-game homestand will also feature a four-game series with the Sioux Falls Pheasants. The series with the Pheasants will include a School Day Game for kids on Tuesday, May 28 with a special 11:00 a.m. start.

"We are very pleased with the way our schedule lays out," said RedHawks General Manager Josh Buchholz. "There is a great variety of teams coming to Fargo, and we are looking forward to heading east and facing the Can-Am League. Our organization is excited make the summer of 2013 a season our fans will enjoy and remember."

The RedHawks will travel east from June 17-26 for ten games against teams from the Can-Am League. The opponents will be announced when the Can-Am League schedule is finalized. A Can-Am League team will pay a visit to Newman Outdoor Field from August 12-15 for a four-game series.

Fargo-Moorhead will be home for eight weekends during the summer, six of which will feature a night of post-game fireworks. The six fireworks nights are scheduled for: Friday, May 24 vs. Laredo (Home Opener); Friday, June 14 vs. Gary; Friday, June 28 vs. Kansas City; Saturday, July 6 vs. Sioux City; Friday, August 2 vs. Winnipeg and Friday, August 30 vs. Amarillo (Fan Appreciation Night).

Three of the ever-popular Business Day Games are on the schedule for 2013, all on Thursdays. The Business Day Games are scheduled for: June 6 vs. Lincoln; July 25 vs. St. Paul and August 15 vs. a Can-Am League opponent.

For the second consecutive year, the RedHawks will host ten different opponents at Newman Outdoor Field. The Amarillo Sox will make their first-ever visit to Fargo in August.

The RedHawks will close the regular season over Labor Day weekend with a three-game series at Winnipeg's Shaw Park against the 2012 American Association Champion Winnipeg Goldeyes.

The American Association will again operate as a 13-team league in 2013. The schedule will be a 100-game, full-season format with the three division winners and one wild card team making the playoffs.

Standard game times in 2013 remain unchanged. First Pitch for Monday-Friday games will be at 7:02 p.m. Saturday games will begin at 6:00 p.m. and Sunday games are set for 1:00 p.m. Exceptions to these times are: May 27 (5:00 p.m.); May 28 (11:00 a.m.); June 6 (12:30 p.m.); July 6 (7:02 p.m.); July 25 (12:30 p.m.) and August 15 (12:30 p.m.).

Season Tickets, Flex Packs and Group Tickets are available for purchase today and make great Christmas gifts. Single-game tickets for the 2013 season will go on sale on Monday, April 1 at 10:00 a.m. For more information or to ask questions on tickets, call the RedHawks Ticket Office at 701-235-6161 or visit our website: www.fmredhawks.com.

2013 AMERICAN ASSOCIATION

North Division
Fargo-Moorhead RedHawks
St. Paul Saints
Sioux Falls Pheasants
Winnipeg Goldeyes
Central Division
Gary SouthShore RailCats
Kansas City T-Bones
Lincoln Saltdogs
Sioux City Explorers
Wichita Wingnuts
South Division
Amarillo Sox
El Paso Diablos
Grand Prairie AirHogs
Laredo Lemurs
<redhawks>