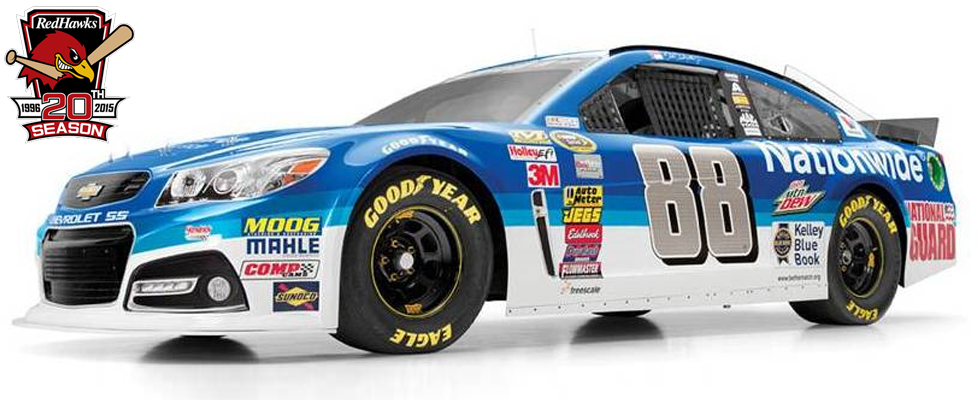 FARGO, N.D. – The Fargo-Moorhead RedHawks have added another promotion to an already fun-filled 2015 schedule. Saturday, September 5 is now Johnson & Johnson/Nationwide Insurance night featuring the blue 88 Dale Earnhardt, Jr. Nationwide NASCAR.
The blue scheme is the same car design used in Earnhardt's most recent Talladega victory. The car will be in front of the stadium prior to the RedHawks game against the Amarillo Thunderheads at 6:00 p.m. There will also be a racing simulator for fans to try their luck against NASCAR's best.
The RedHawks open up the 2015 Season Thursday, May 21 in St. Paul. The Home Opener is Monday, May 25 vs. Joplin Blasters at 6:00 p.m. Exhibition play starts this Sunday with a 7:02 p.m. home game vs. the St. Paul Saints.
Full Promotions Schedule: http://fmredhawks.com/schedule/promo/