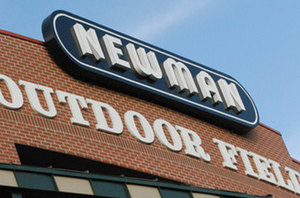 ATTENTION REDHAWKS FANS:
Due to the return of NDSU students to the dorm parking lots, parking for all remaining Fargo-Moorhead RedHawks regular season games will move to the south lot (Lot D) and southeast lot (Lot C) of the FARGODOME beginning SATURDAY NIGHT (Aug. 18).
The RedHawks will provide shuttle buses that will pick up fans in the south lot of the FARGODOME and transport them to the East and Main Gates. The shuttles will run after the games and take fans back to the south lot of the FARGODOME and will pick up at both the East & Main Gates.
Handicapped parking will be on the 15th Ave. N. and in the cutout in front of Newman Outdoor Field.