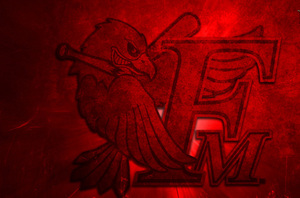 The Fargo-Moorhead RedHawks took the first steps to building the 2013 roster by renewing the contract options on 19 players on Wednesday.
The RedHawks have renewed the options of: RHP Paul Burnside; RHP Alex Caldera; 3B Eric Campbell; INF Max Casper; RHP Kyle Dahman; C/DH Ryan Delgado; RHP Kevin Fuqua; OF Jon Gaston; LHP Joe Harris; RHP Tyler Herron; OF Nic Jackson; LHP Jake Laber; RHP Eric Massingham; LHP Ethan Opsahl; SS Zach Penprase; 1B/OF Marcos Rodriguez; RHP Aaron Shafer; OF Buddy Sosnoskie and INF/OF Ryan Stovall.

In other roster moves, the RedHawks have released OF Aharon Eggleston and C Todd Jennings. 2B Carlo Cota played out his contract option in 2012 and is a free agent.
<redhawks>